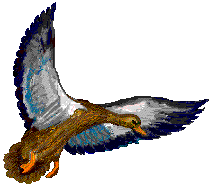 ---
My Snazzy List of Links
Sydney...my second home!
Travelling is mostly the best for me!!!!
Look at what Clinton's been doing...*He is my favorite*
Try to avoid missing this out...
To me..this is my favorite airline...
---
Do
you
wish
to
know
more
about
me?
My name is Reina Silvani, I live in Jakarta, Indonesia but a city called Sydney I call it my real home. I have 5 brothers and 3 sisters... My hobby is travelling as often as possible. I do like my home but I just like to get out a lot. I like to be in a cold climate country coz where I live, it is very hot. I love chatting on the IRC for hours. Well, the minimum time I have been on the net is for one hour....the maximum time for my family is forever.....hahahahaha...You can find me in Undernet, Efnet or Dalnet under the nick of 'gabie'.. I am running out of space so I have to go...
---

This page has been visited

times.

---
Reina Silvani
rsilvani@usa.net
Jl Garuda I Blok DI/2
Bintaro Jaya
Jakarta, DKI Jakarta 12330
Indonesia